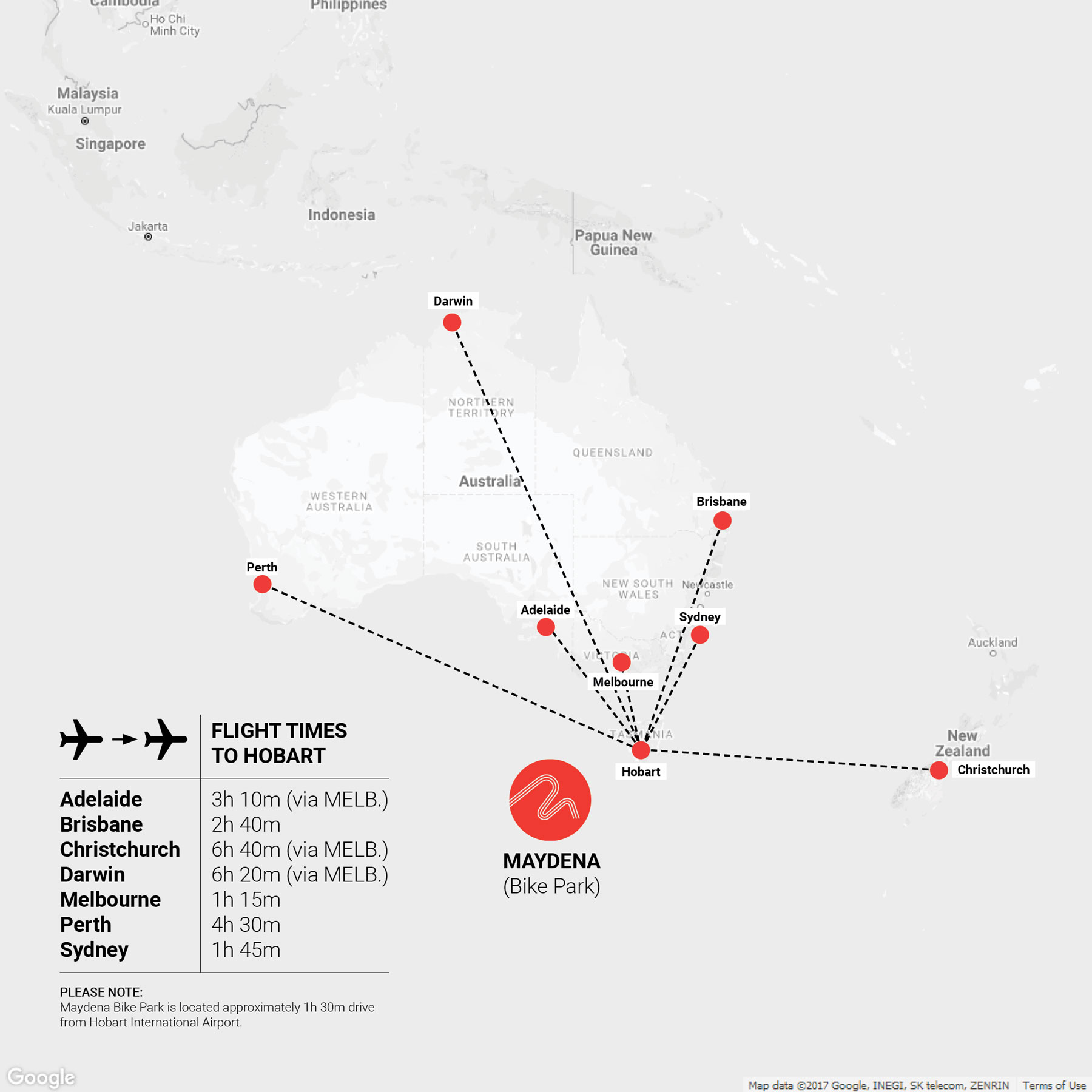 Via air – Tasmania is accessible via air with major airlines offering flights from all Australian capital cities.  Hobart Airport is the closest airport from Maydena, located an easy 1 hour and a 30-minute drive away.  Launceston Airport is located in the north of Tasmania, a 3-hour drive from Maydena.Via ferry – The Spirit of Tasmania sails daily to Tasmania from Melbourne, allowing travellers to bring their own vehicle and equipment to the park.  The ferry docks at Devonport, a 3 hour and 30-minute drive from Maydena.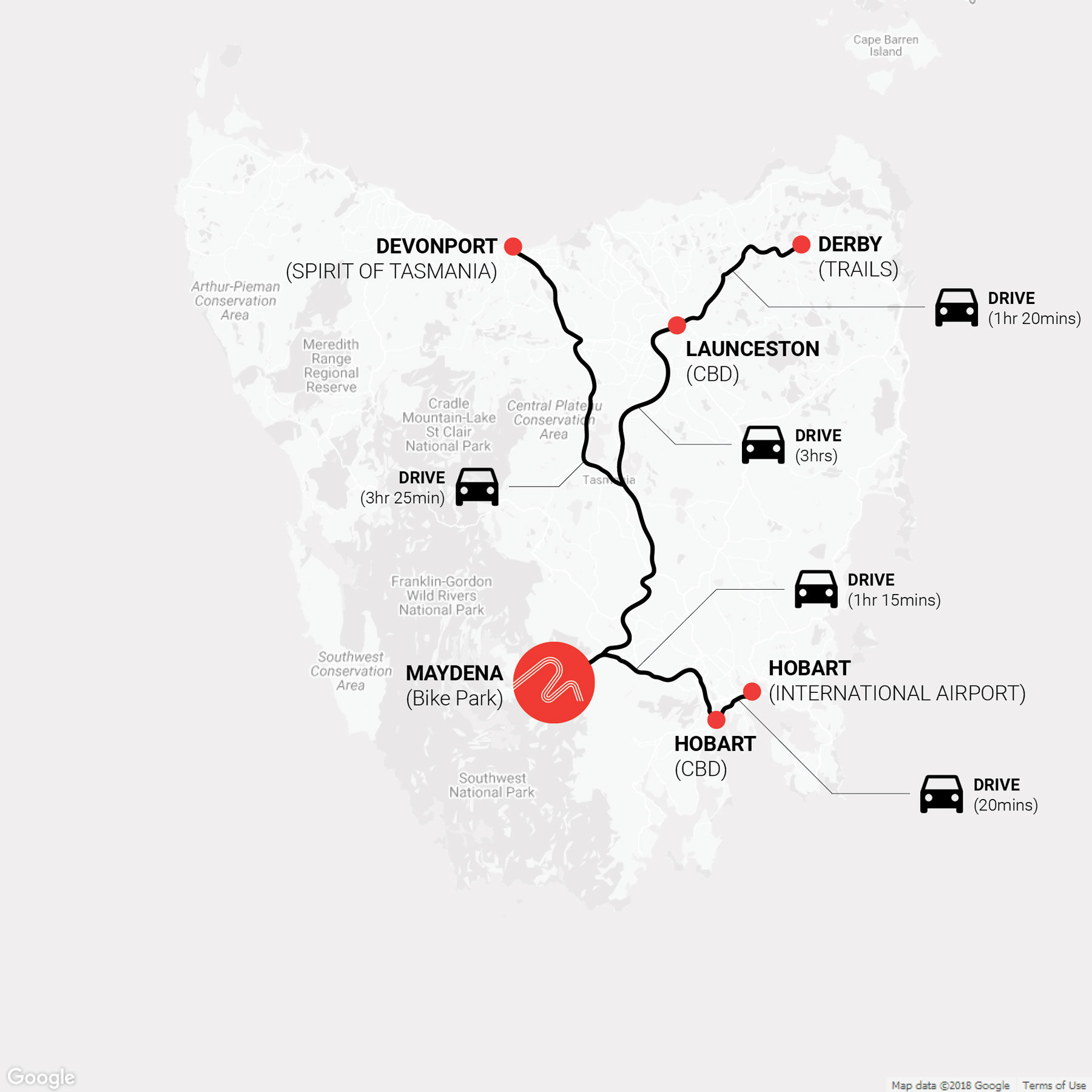 Maydena Bike Park is located in the town of Maydena in Tasmania's scenic Derwent Valley.  Maydena is an easy 1 hour and a 15-minute drive from Hobart CBD, or a 1 hour and 30-minute drive from Hobart airport.
Maydena Bike Park has airport shuttle options available by request. Please contact Guest Services on 1300 399 664 or email info@maydenabikepark.com for more information.