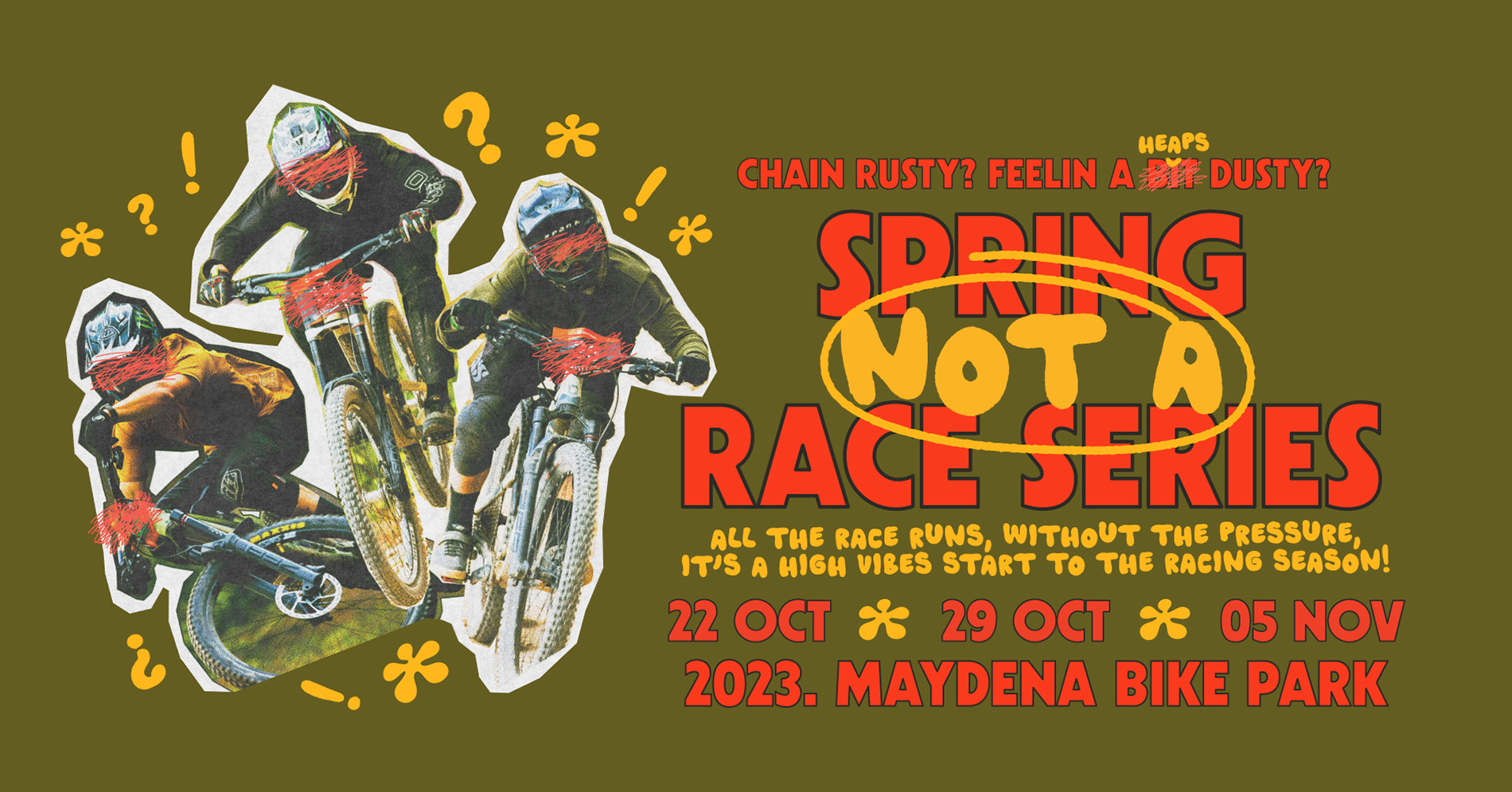 Dust off your race kits, it's testing season!
2023 Spring NOT A Race Series, October 22nd, 29th & November 5th
ENTER NOW
A RACE THAT'S NOT A RACE
Dust off your race kits and get prepped for the 2023/2024 race season with MBP's Spring NOT A Race series. This 3-event series will give riders a chance to log multiple timed training runs on a select DH / Enduro-style track every Sunday from October 22nd – Nov 5th, 2023.
ENTER NOW
GET READY FOR RACE SEASON
UNLIMITED TIMED "RACE" LAPS
Are you ready to put your winter training to the ultimate test, fine-tune your new bike setup for the summer or even just looking to test yourself against the clock?
We are opening up a different race track each week to set as many timed laps as you like to test bike setup, training programs and race tactics. Racers can lodge a time every lap to compare different bike settings, setups and race strategies.
BOOK UPLIFTS
HONE IN YOUR RACING SKILLS
3-WEEK COACHING PROGRAM
Hone your racing skills in a fun and friendly environment with the Spring NOT a Race series coaching sessions. This program will develop line choice, pacing and other racing skills progressively over the course of the three-week series.
Week 1 will focus on the fundamental bike skills key for racing (Stability, range of movement, braking).
Week 2 will focus on terrain and line choice. Picking the best lines for you and the conditions.
Week 3 will focus on the race weekend prep and the mental side of racing.
LEARN MORE & BOOK NOW
Where:  Maydena Bike Park
When: October 22nd, 29 & Nov 5th.
Cost: Registration $20
(Uplifts Sold Separately HERE)
Rider Ability: Intermediate – Advanced
Categories: Open Men, Open Woman
Oct 22: TBA
Oct 29: TBA
Nov 5: TBA
Check-in – 8:30am – 10:00am
Practice – 9:30am – 12:00pm
Timed Runs – 12:00pm – 4:00pm
Prizes & Giveaways – 5:00pm